February 02, 2009
Bruce Springsteen at the Super Bowl
The day after the Super Bowl, everyone has their favorite things to talk about: the best plays, the stupidest ads, and, of course, the halftime show.
At the risk of office-wide disruption, the TVs at The Risky Deck were tuned in to last night's spectacle. Generally, it was agreed that The Boss put on a good show. But what was up with the Superman cameo?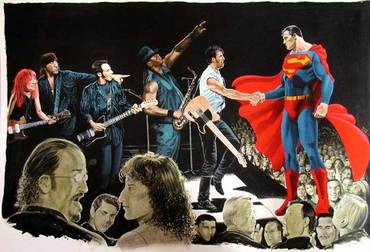 If you missed it, you can always purchase the moment from here.
It's no Prince, but it'll have to do.
posted at 06:54 PM |
find it forever